Federal
Way
Commercial
Auto
Body
Shop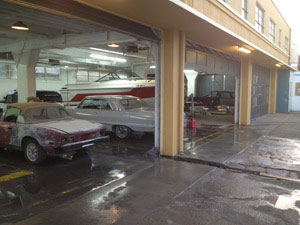 The condition of commercial vehicles impacts corporate image and customer satisfaction in a big way. Every business needs its vans, trucks or buses to always be roadworthy. If you are in the Federal Way, WA area and searching for a reliable commercial auto body shop to bring your commercial vehicle to, City Center Collision Services is just the place for you.
Since 1998, our commercial auto body shop has reassured Federal Way businesses of timely and efficient auto body repair services. We specialize in a wide range of auto body work. From minor automotive repairs to major collision repairs, our commercial auto body shop provides Federal way commercial vehicles with it all.
The services offered by our commercial auto body shop in the Federal Way area include:
Full mechanical repairs
Collision repairs
Auto body paint
Exterior detail
Federal
Way
Auto
Body
Repair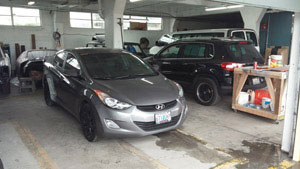 Commercial vehicles running on the roads today are complex driving machines. Quality auto body repair on such Federal Way vehicles calls for specialized knowledge, skills and equipment. We keep our commercial auto body shop updated to make the finest quality auto body repair on Federal Way commercial vehicles.
We look to minimize the time for which vans or trucks of our customers are off the road. Our auto body repair makes your grounded Federal Way commercial vehicle as good as new, restoring its original:
Mechanical efficiency
Safety and dependability
Professional look
Federal
Way
Collision
Repair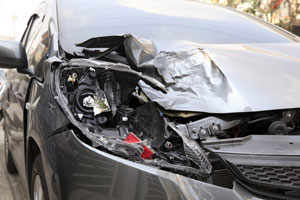 It can be pretty bad for a business to be in a situation where its commercial vehicles require collision repair. Knowing this, our family owned and operated auto body repair facility strives to provide customer-oriented collision repair services to help Federal Way businesses through in their trying times.
We appreciate that our customers have a lot riding on their vehicles. When they choose our commercial auto body shop for collision repair in the Federal Way area, they trust us with their future and success. We honor their confidence by delivering auto body repair services that minimize their business losses from collision.
At our commercial auto body shop, collision repair for Federal Way business vehicles are:
Done at a quick pace
Conducted by I-Car and ASE-certified technicians
Completed with cutting-edge tools & genuine parts
Priced competitively
Federal Way residents can rely on City Center Collision Services for all their commercial collision repair needs. Call (360) 972-3540 or get free online estimate on auto body repair.