Auto
Body
Repair
and
Restoration
Services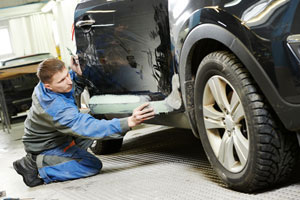 In today's fast-paced life, being without a vehicle can be quite a nightmare. Therefore, being involved in an automotive accident sets you back in more ways than one.
At City Center Collision Services, we help out people in such situations by providing them with top-notch auto body repair and restoration services.
No matter how severe the collision damage to your car, our auto body repair work soon has you cruising on the roads in a vehicle that is as good as new and sometimes better than before.
Our techs take pride in trying to make every car better than new.
There are many auto body repair shops that claim to offer services to match a dealership service center, but our car body shop is the one that has actually delivered such quality consistently for years.
Hardly any of the other auto body repair shops can match our excellence in:
Frame straightening

Color matching

Customer service

Auto body repair

Auto painting

Our relationships with insurance companies

Auto detailing
What
Sets
Us
Apart
from
Other
Auto
Body
Repair
Shops?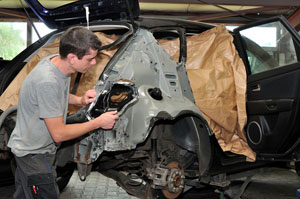 We love being known as one of the few auto body repair shops that put the customer first. Quality and safety have always been top-most priorities with us. We make sure every job is delivered with full sincerity and utmost regard for the client.
To take the stress out of auto body repair for our customers, we are happy to work with all insurance companies.
What sets us apart from the other auto body repair shops is our unwavering commitment to serving our clients with the best in:
Updated info on collision repairs

OEM specifications

Auto body repair equipment

Auto body repair technicians

So, don't be taken in by auto body repair shops that just make tall promises; trust professionals like us who actually walk the talk!
Why
Choose
Us
for
Your
Auto
Body
Repair
Needs?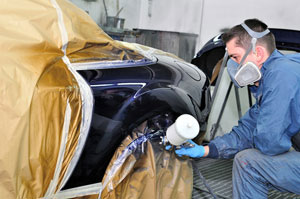 If you are on the look-out for auto body repair shops that are reputed for reliability and commitment to first-rate workmanship, your search ends with us.
The other reasons that make us one of the preferred auto body repair shops for all your auto body repair needs include:
24-hour wrecker service; free pick-up and delivery with repairs

Qualified, trained, experienced, and highly professional staff

Our pricing compares favorably to other auto body repair shops

No runarounds; assurance of hassle-free auto body repair


Come to City Center Collision Services for auto body repair completed in a time and cost efficient manner. Get in touch with us at 253-948-4655.