Federal
Way
Classic
Auto
Body
Repair
Shop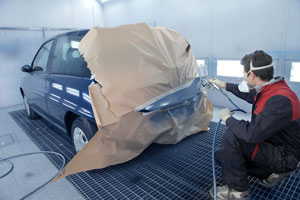 If you are in the Federal Way, WA community, and own a classic or luxury vehicle that needs some custom auto body work, come to City Center Collision Services.
Specialty vehicles call for the attention of technicians with specialized skills for classic and luxury auto body repairs. So, you cannot take your beauty to just any classic auto body repair shop in the Federal Way area.
Come to our classic auto body repair shop and get all that you and your precious vehicle deserve:
Top-of-the-line automotive repair tools & technology
Team of thoroughly trained, certified and experienced technicians
Premier customer care
At our classic auto body repair shop, Federal Way residents can come for any big or small custom auto body work. Whether it is exacting auto body repairs on collision-wrecked, high-end automobiles or quality or custom auto body work to restore antique cars, our classic auto body repair shop does it all for Federal Way vehicle owners.
Federal
Way
Custom
Auto
Body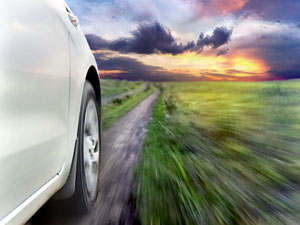 You should not lose out on the excitement of riding in your specialty vehicle just because it got damaged. Our classic auto body repair shop uses innovative repair & reconstructive techniques, and high-grade materials to conduct custom auto body work that gets Federal Way vehicles back in pre-accident condition.
All our technicians are highly knowledgeable and proven pros in performing custom auto body repair in Federal Way on a wide range of specialty vehicles, including:
Classic cars
Luxury cars
Custom automobiles
Our custom auto body repairs on Federal Way vehicles are done according to precise manufacturer specifications and meet the highest standards for safety & reliability.
Federal
Way
Luxury
Auto
Body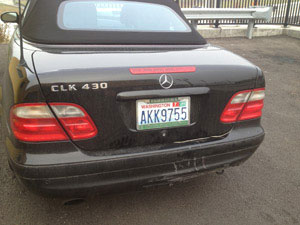 The high-end cars that come to our classic auto body repair shop for luxury auto body work are cherished investments of our customers. Our superior luxury auto body repairs help Federal Way automobile enthusiasts get back to enjoying the optimum driving experience they had spent their hard-earned money for.
We also ensure that they have minimal hassles while their driving machines are being repaired. Our luxury auto body work on Federal Way vehicles is:
Seamless
Reasonably-priced
Done in a timely manner
Includes assistance with insurance claim
Look no further than our classic auto body repair shop for luxury auto body repairs on your Federal Way luxury vehicle.
Rely on City Center Collision Services for all your luxury auto body and custom auto body repair needs in Federal Way. Call (253) 948-4655.
Some of the classic cars and luxury cars we can service
Classic and Luxury Cars

Abarth

Acura

Allard

Allstate

Alpine

Alvis

American Motors

AC

Amphicar

Apollo

Arnolt Bristol

ASA

Aston Martin

ATS

Audi

Austin

Austin-Healey

Avanti

Beck

Bentley

Berkeley

Bertone

Bitter

Bizzarrini

BMW

Borgward

Bricklin

Bristol

Bugatti

Buick

Cadillac

Checker

Cheetah

Chevrolet

Chrysler

Chrysler Ghia

Cisitalia

Citroen

Clenet

Clipper

Connaught

Continental

Corbin

Cord

Crosley

Cunningham

Daimler

Datsun

Davis

Delage

Delahaye

Delorean

Denzel

DeSoto

DeTomaso

Deutsch-Bonnet

Devin

DKW

Dodge

Dual Ghia

Edsel

Edwards

Elva

Excalibur

Facel Vega

Ferrari

Fiat

Ford

Frazer

Frazer Nash

Ghia

Ginetta

Glas

Glassic

Glasspar

GMC

Goggomobil

Goliath

Gordon-Keeble

Griffith

Guanci

Healey

Heinkel

Henry J

Honda

HRG

Hudson

Imperial

Intermeccanica

Iso

Jaguar

Jensen

Jensen-Healey

Jowett

Kaiser

Kurtis Kraft

Laforza

Lagonda

Lamborghini

Lancia

Lea-Francis

Lincoln

Lotus

Marcos

Maserati

Matra

Mazda

McLaren

Mercedes-Benz

Mercury

Merkur

Messerschmitt

Metropolitan

MG

Mohs

Monteverdi

Moretti

Morgan

Morris

Muntz

Nash

Nash-Healey

Nissan

NSU

Oldsmobile

Opel

OSCA

OSI

OTAS

Packard

Panoz

Panther

Peerless

Pegaso

Peugeot

Pininfarina

Playboy

Plymouth

Pontiac

Porsche

Puma

Qvale

Rambler

Renault

Replicar

Riley

Rolls-Royce

Rover

Saab

Sabra

Saleen

Shelby

Siata

Singer

Skorpion

Studebaker

Stutz

Subaru

Sunbeam

Swallow

Talbo

Talbot-Lago

Tatra

Toyota

Triumph

Tucker

Turner

TVR

Vector

Volkswagen

Volvo

Warwick

Willys

Woodill