Insurance
Auto
Repair
Parkland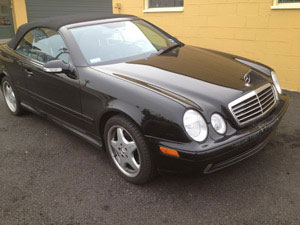 Being involved in an accident and having your vehicle damaged is a nightmare. Now you must deal with insurance agencies to be compensated for the damage to your vehicle. And then you must find the right auto repair shop that will work with your insurance company. Where do you turn in Parkland, WA for insurance auto repair?
Turn to us! We at City Center Collision Services offer high-quality insurance auto repair services for Parkland area residents. As an established and experienced company, we offer the following services when your vehicle has been damaged:
Deal with the insurance agency
Provide thorough vehicle repairs
Get you the best compensation
Complete the process as quickly as possible
You can rely on our skilled and well-trained technicians for efficient insurance auto repair services. Equipped with the latest equipment in a modern facility and up to date knowledge of the newest auto repair techniques, they are able to provide excellent service that gets you back on the road again quickly.
Insurance
Auto
Body
Shop
Parkland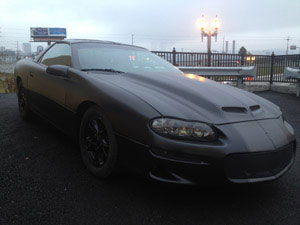 Working with the insurance companies can be difficult. As a vehicle owner, you are concerned about getting your vehicle fixed quickly and correctly.
You also want full compensation for the damage done to your car. We have been working with insurance companies since we opened in 1998 and understand how to work with them on your behalf.
We are a well-known insurance auto body shop providing excellent body repair for your damaged vehicles in Parkland for twenty years. You can trust us for all types of insurance auto repair services for your vehicle including:
Repairing dents
Painting
Frame straightening
Full mechanical repair
With us as your insurance auto body shop handling all the repair work necessary for your vehicle, you can be assured that you are being served by one of the leading companies in the industry.
Parkland
Body
Shop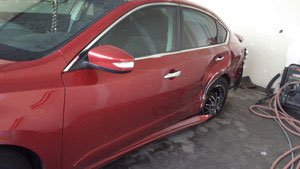 There might be several insurance auto body shops offering insurance auto repair services in Parkland. However, to choose the best, you should consider the following:
Work experience and certification
Reputation and recommendations
Use of latest techniques and equipment
Affordable pricing
We are the ideal auto body shop to choose in Parkland as we offer you all these and more. Certified technicians, excellent customer service and impeccable work on your vehicle are other aspects you will enjoy when you trust us to repair your vehicle.
Feel free to call City Center Collision Services at (253) 948-4655 for any vehicle repair services in Parkland.