Car
Paint
Prep
is
Critical
in
Refinishing
Parkland
Vehicles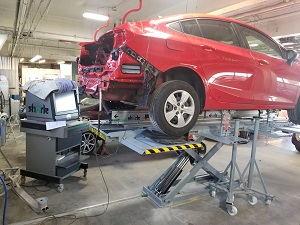 Has your vehicle had body repairs and need a paint job? Do you want to get your shabby-looking car refurbished? If you live in Parkland, WA, City Center Collision Services is the auto paint shop to come to.
We have been handling car paint jobs for Parkland vehicles since 1998 and have earned a well-deserved reputation as the auto paint shop where your paint job is done right. Coming to us for car paint, Parkland residents can expect results that surpass the highest industry standards.
That is because we give top priority to car paint prep on Parkland vehicles. We know that proper paint preparation is critical for flawless auto body refinishing, ensuring:
Thorough and correct paint adhesion
Uniform color and gloss
Smooth surface
Longevity of paint and shine
The skilled technicians at our auto paint shop wash, scuff, sand and prime the surface meticulously so that the car paint on Parkland vehicles get the perfect finish our clients want.
Why
Should
Parkland
Residents
Choose
Our
Auto
Paint
Shop?
We are the auto paint shop that Parkland residents can place their trust in because we:
Are a family owned & operated, customer-friendly business
Work with ASE-certified technicians
Have a Platinum I-Car certified, hands-on owner
Assist with insurance claim process
Moreover, our auto paint shop offers Parkland customers exceptional car paint services at the most competitive prices. At our auto paint shop, Parkland vehicles get a paint job that looks just like the original factory!
Come to our auto paint shop to give your Parkland vehicles a new life!
For the finest in car paint , Parkland residents should visit City Center Collision Services. Call (253) 948-4655.