Fleet
Auto
Body
Shop
for
Body
Work
on
Edgewood
Fleet
Vehicles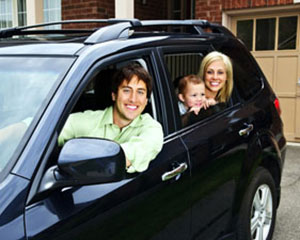 City Center Collision Services is a fleet auto body shop with years of experience providing professional, reliable fleet auto body repair services to Edgewood, WA vehicles. Our fleet auto body shop caters to a wide range of vehicles, including:
Cars
Vans
Buses
Trucks
Trailers
Semi Trucks
Our trained technicians perform a range of specialized fleet auto body repairs, including exterior and interior work. Whether resulting from everyday wear and tear or an auto collision, our fleet auto body shop will meet and exceed your expectations and get your fleet back on the road in no time at all.
Fleet
Auto
Body
Repair
for
Edgewood
Cars,
Trucks
and
Vans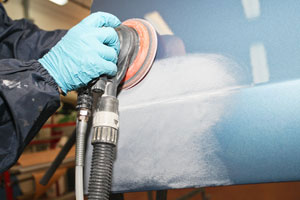 Need fleet auto body repair in Edgewood? Timely fleet auto body repair is crucial to:
Keep up with day-to-day fleet productivity
Minimize operational downtime
Prevent costly breakdowns
If you require fleet auto repair services, we are you go-to fleet auto body shop in the Edgewood area. We specialize in providing fast, efficient fleet auto body repair services to cars, trucks, and vans. All of our fleet auto body repair work is performed by highly skilled technicians working with cutting-edge tools and equipment.
We want to equip our team with the best so you can equip your team with the best. We have the experience and expertise to repair any vehicle, no matter how big or small, foreign or domestic.
Why
Choose
Us
for
Collision
Repair
on
Edgewood
Fleet
Vehicles?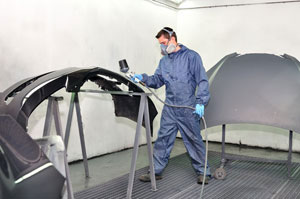 When you need accident repair on a fleet vehicle, you need someone that you can count on to have the skills and knowledge needed to work on fleet vehicles. The technicians at our fleet auto body shop have the training and equipment needed to perform professional collision repair on Edgewood fleet vehicles.
We provide fast turnaround on fleet collision repairs because we realize the importance of keeping your business operations running. Our state-of-the-art technology gives us the ability to ensure the highest quality collision repair work while also saving you time.
Our fleet collision repair services will get your vehicle back to its pre-collision condition in no time at all. Rest assured that we keep our collision repair costs as competitive as possible.
Choose us for your fleet collision repair needs, as we always provide:
Excellent workmanship
Great customer service
100% satisfaction
To learn more or to schedule a collision repair service for your Edgewood fleet, feel free to call City Center Collision Services at 253-948-4655. We would love to serve you!