Edgewood
Commercial
Auto
Body
Shop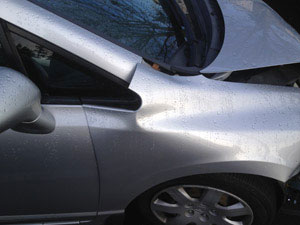 We are the leading commercial auto body shop serving the entire Edgewood, WA area. At City Center Collision Services, we can ease the burden of commercial auto body repair for:
Box trucks and flatbeds
Tractors, dump trucks
Fleet vans and pickups
Motorhomes and RVs
Our commercial auto body shop has been your home for excellent workmanship and customer service since 1998. As the leading commercial auto body shop near Edgewood, we are committed to providing nothing less than the highest-quality service.
Rest assured that our commercial auto body shop will do what it takes to get vehicles back on the road as quickly and safely as possible.
Edgewood
Auto
Body
Repair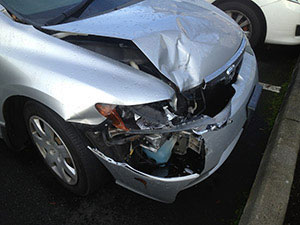 We understand that, as a business owner, you have a lot on your plate. We can help you keep your commercial fleet working efficiently with our auto body repair services.
Our collision repair shop holds a number of top industry certifications. We have I-Car trained and ASE certified technicians to perform prompt, reliable auto body repair work on Edgewood commercial vehicles.
We can handle any commercial auto body repair needs, from a small fender-bender to major collision damage. No matter what may have caused the structural damage to your commercial vehicle, we can provide full auto body repair. We offer:
24-hour wrecker service
Competitive pricing
FREE estimates
Edgewood
Collision
Repair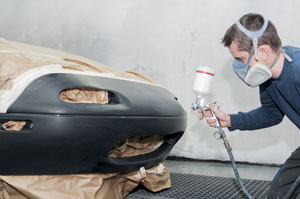 An accident can often be a very traumatic experience. Trust the qualified team at our commercial auto body shop with your collision repair needs in the Edgewood area.
We understand that your commercial fleet is an investment and we work diligently to ensure high quality collision repair. With our fast, professional collision repair services, our clients can:
Reduce their inconveniences
Minimize costly downtime
Resume business operations
Using state-of-the-art equipment and technology, you can count on your commercial vehicle being repaired correctly, with attention to detail that is unmatched.
We will also work with all insurance companies to ensure that your vehicle is restored to its pre-collision condition at minimal cost to you. We strive to make this commercial vehicle repair process as easy and stress-free as possible for you. Just file the claim and we will handle the rest.
For more information on our commercial collision repair services for Edgewood vehicles, do not hesitate to call City Center Collision Services at (360) 972-3540. We look forward to serving you!