Collision
Repair
Experts
Restore
Damaged
University
Place
Vehicles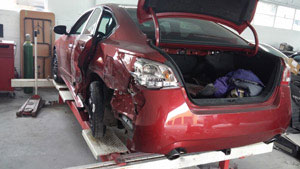 Have you recently had the bad luck of getting in an auto accident in University Place, WA?
If yes, then you must be searching for an auto collision repair shop that can restore your damaged automobile to its original condition. Consider City Center Collision Services.
We are a family-owned and operated auto collision repair shop that was set up in 1998 and has since been providing expert body and mechanical repair services for University Place vehicles that are banged up in collisions.
With a Platinum I-Car certified owner/operator leading a team of I-Car trained and ASE certified technicians, and countless successful auto collision repair jobs behind them, we believe our collision repair shop serves University Place with the right blend of:
Auto collision repair knowledge
Expertise and training
Hands-on experience
Auto
Collision
Repair
Shop
Serving
the
University
Place
Community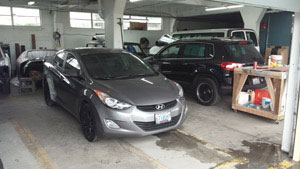 University Place residents trust our collision repair shop to make their vehicles look and work as good as new. We are determined to not let them down.
Our auto collision repair shop has state-of-the-art equipment and technologies necessary to correct every little damage caused to University Place vehicles in accidents be it under the hood or over it.
The complete collision repair services we provide at our auto collision repair shop include:
Auto body work, including frame repair
Mechanical repairs to the damaged vehicle parts
Auto body painting


By the time our auto collision repair technicians are done with your University Place vehicle, there will be nothing to show that it had ever been in a collision at all!
Our
Collision
Repair
Shop
Offers
Relief
to
University
Place
Residents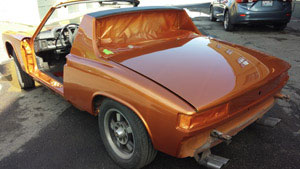 Our auto collision repair shop is proud to stand behind its auto collision repair services in University Place.
We trust our technicians' capabilities implicitly and have no hesitation in backing their efforts for our University Place customers.
Having their damaged vehicle fixed by our auto collision repair shop gives the University Place residents an assurance of:
Best value services
Best possible restoration of their valued possession
Problem-free, highly satisfying auto collision repair experience
Dependable and safe vehicle for future driving


If you need your auto collision repair job done well, our auto collision repair shop is the right destination for your vehicle!
Let City Center Collision Services take the stress out of your collision repair needs. Call our collision repair shop at 253-948-4655 for a free estimate.