Auto
Body
Shop
South
Hill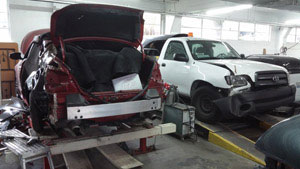 You can be involved in an auto accident despite driving with the utmost care. When accidents happen, it invariably has a damaging impact on the body and machinery of your vehicle. It is important to find a full-service car or truck bodyshop that can be trusted to put your vehicle back in its pre-accident condition.
City Center Collision Services is such an auto body shop in South Hill, WA. Do not waste your time looking elsewhere and head straight to us any time you happen to need collision repair services. Our auto body shop is equipped to carry out any major or minor repairs on most popular makes/models of cars and trucks. Our services include:
Auto body work
Mechanical repairs
Car/truck paint job
Coming to our auto body shop in South Hill is an assurance of the finest possible attention to your accident-wrecked vehicle. We provide seamless collision repair services that are to be expected from an I-Car Gold class shop.
Collision
Repair
South
Hill
We run a state-of-the-art auto body shop that has invested in cutting-edge tools and technologies for giving a like-new look to even the most battered vehicles that are brought in for collision repair.
The other thing that sets us apart from any other car or truck bodyshop in the region is our exceptional crew. We realize that the quality of our collision repair work in South Hill depends not just on advanced equipment, but also on the capabilities of our mechanics. That is why we have employed:
Platinum I-Car techs
ASE certified mechanics
Standox paint certified technicians
Our auto body shop is helmed by a hands-on owner who is also a Platinum I-Car certified technician. This further ensures that our collision repair services surpass the highest industry standards.
Car
or
Truck
Bodyshop
South
Hill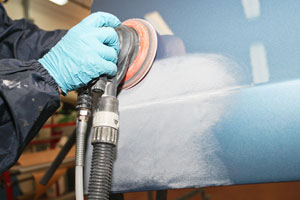 The best thing about visiting our auto body shop is that we are as focused on delivering an excellent service experience for the customer as on fixing the collision-damaged vehicle correctly.
Let us be your first choice for a car or truck bodyshop in South Hill if you want to be served by professionals who genuinely have your best interest at heart. We strive to alleviate your stress from having to visit a car or truck bodyshop through many things like:
Using OEM parts for collision repair
Helping with insurance claim process
Giving lifetime guarantee on auto body repair and paint
Moreover, our car or truck bodyshop repairs vehicles at competitive prices.
Need collision repair services in South Hill? Visit City Center Collision Services. Call (253) 948-4655.