Insurance
Auto
Repair
for
Gig
Harbor
Vehicles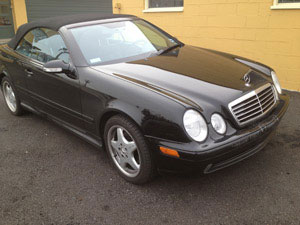 Car problems are a huge inconvenience. When your vehicle is damaged in a collision and you need to have it repaired, it can be quite confusing trying to choose a shop that handles insurance auto repair. But with City Center Collision Services, you can get fast and convenient insurance auto repair for your Gig Harbor, WA vehicle.
When you trust us with your auto repairs, you can rest assured you are choosing a team with the knowledge and training necessary for insurance auto repair work. Our goal is to fix your car to your satisfaction and get you back on the road as soon as possible.
Below are the benefits of hiring us for the insurance auto repair needs of your Gig Harbor vehicle:
Our auto shop works with many insurance companies
We communicate with insurance companies on your behalf
Our team makes the insurance claim fast and hassle-free
Insurance
Auto
Body
Shop
Serving
Gig
Harbor
Residents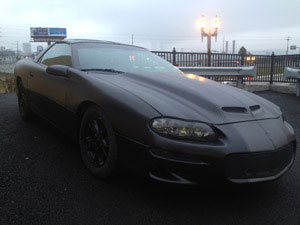 You have been in an accident and need to get your car repaired. Usually, the insurance company will recommend a specific auto repair shop.
Did you know that you have the freedom to choose to have the repairs done at the insurance auto body shop you want to use? If you are looking for a reputable insurance auto body shop in the Gig Harbor area, look no further than us.
We understand that when you have been in a collision or unexpected damage to your vehicle, there are many things on your mind. Managing your insurance claim can be difficult, but our insurance auto body shop is here to make the process simpler.
We work with your insurance company to determine the best possible repair solution for your vehicle. With our insurance auto body shop, you can relax knowing your vehicle will receive quality repairs and your insurance claim will properly be handled.
We are:
Friendly, courteous
Highly professional
Knowledgeable
Why
Choose
Our
Body
Shop
for
Insurance
Repairs
in
Gig
Harbor?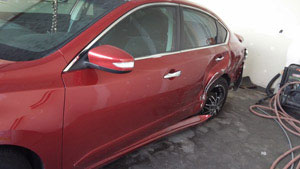 We are committed to providing the best quality insurance auto repair service to Gig Harbor clients. When working with your insurance provider, we become your advocate—working hard to restore your vehicle to its pre-collision condition. We assist you in navigating the auto insurance repair process and we want you to leave our shop in a safe, reliable vehicle.
More reasons to choose us:
Excellent workmanship
Good old-fashioned customer service
Long list of happy clients
City Center Collision Services is your go-to insurance auto body shop serving Gig Harbor and its nearby areas. Call us at (253) 948-4655.