Bonney
Lake
Fleet
Auto
Body
Shop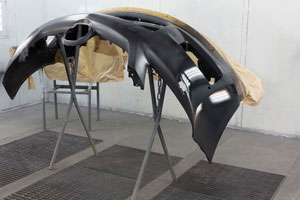 When looking for a fleet auto body shop that gets the job done right the first time around, look no further. City Center Collision Services is a premier fleet auto body shop serving the Bonney Lake, WA area. We have the skills and equipment to repair:
Heavy duty commercial vehicles
Fleet trucks, buses, RVs
Specialty vehicles
We can provide our customers the quality and the value they expect from a leading fleet auto body shop in the Bonney Lake area. From the moment you leave your vehicle with us, we take care of everything.
You will receive your fleet back in immaculate condition. Our technicians employ years of technical skills and use quality parts for your fleet auto body repair needs.
Bonney
Lake
Fleet
Auto
Body
Repair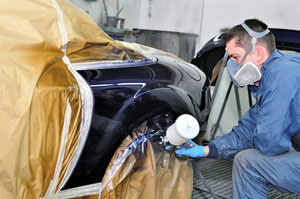 We understand how stressful it is to run a business and how an out-of-commission vehicle can make it even harder. We are proud to have fleet clients who drive past many other fleet auto body shops to have their cars, trucks, and vans repaired at our fleet auto body repair facility.
With so many fleet auto body repair shops, we understand that the decision to choose the right one can be quite overwhelming. Our commitment to excellent service, competitive pricing, and fast turnaround times makes us the go-to fleet auto body repair shop in the Bonney Lake area.
When you hire our fleet auto body shop, you hire:
Platinum I-Car techs
An ASA member shop
Excellent workmanship
Insurance expertise
Peace of mind
Bonney
Lake
Collision
Repair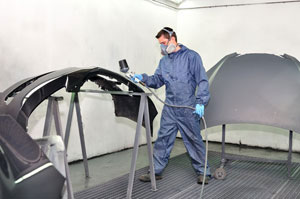 We offer a complete range of fleet collision repair services to Bonney Lake clients. We have all the necessary tools and expertise to get your vehicle back to its pre-accident condition.
Whether you have vans, trucks, company cars, or rental fleets, we can put your fleet vehicles back on the road with fast, quality collision repair services.
Our collision repair services offer:
Mechanical repair
Computerized color matching
State-of-the-art paint technology
Frame straightening
Fiberglass repair
With years of experience providing fleet collision repair services, our mechanics, body techs, and painters are able to repair even the most severe of wrecks. Best of all, we keep our fleet collision repair cost as reasonable as possible.
To learn more or to schedule a fleet auto body repair service for your Bonney Lake cars, trucks, or vans, do not hesitate to call City Center Collision Services at (360) 972-3540.