Commercial
Auto
Body
Shop
for
Auburn
Commercial
Vehicles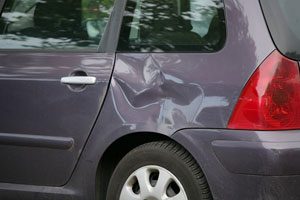 Collision damage to a vehicle is perhaps one of the biggest problems a business can face. Auto body repair can take much more time than normal mechanical repairs.
This means that a collision not only sets back a commercial vehicle owner with collision repair expenses, but it also leads to further loss from serious disruption to their business.
At City Center Collision Services, we understand this and strive to provide auto body repair services that get commercial vehicles back on the road ASAP.
Our commercial auto body shop has been servicing Auburn, WA since 1998 and is well-equipped to handle the complexities involved in performing commercial vehicle repair.
We understand that timeliness should be the #1 priority of any commercial auto body shop. Auburn businesses that come to us can expect:
Immediate scheduling of their auto body repair job
Quick job completion, with no unnecessary letups in repairs
Collision repair work that is done right the first time
Auto
Body
Repair
to
Keep
Auburn
Commercial
Vehicles
on
the
Road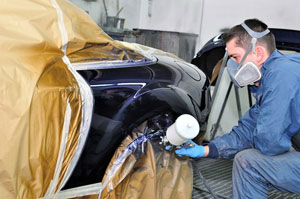 Our commercial auto body shop works on all the cars, vans, and trucks that come in for auto body repair with the objective of making them perfectly roadworthy again. We realize that businesses cannot afford to have their vehicles breakdown all the time, nor can they drive with massive damage to the auto body.
Though our automotive commercial repair professionals work fast to restore the appearance and drivability of accident-damaged vehicles, they also take care to perform repairs that stand the test of time. All our auto body repair jobs for Auburn businesses are carried out at our commercial auto body shop:
By I-Car trained and ASE certified technicians
Using cutting-edge diagnostic and repair tools
With genuine replacements and top-quality paints
Why
Choose
Us
for
Commercial
Collision
Repair
in
Auburn?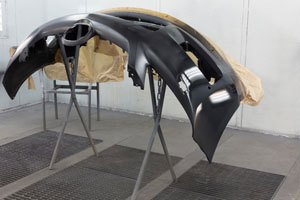 While the assurance of quick and flawless repair is undoubtedly one of the biggest reasons for choosing our commercial collision repair in the Auburn area, it is certainly not the only one!
Some other factors that make our commercial auto body shop the best place for businesses to bring their collision-damaged vehicles include our:
Free 24-hour tow service
Lifetime warranty on auto body repair and painting
Assistance with insurance claims
Constant updates on the repair status of vehicle
Competitive pricing for collision repair services
If you happen to need collision repair services in Auburn for your commercial vehicle, head straight to City Center Collision Services! Call 253-948-4655 to discuss your needs with us and schedule the repair job.