Auburn
Classic
Auto
Body
Repair
Shop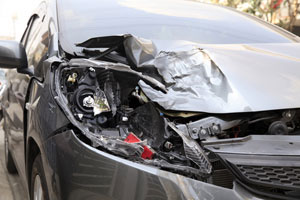 For the classic and luxury car lovers in Auburn, WA, having their cherished vehicle damaged can be stressful. While taking it to a classic auto body repair shop, they tend to worry whether their ride would get the careful handling it deserves.
We, at City Center Collision Services want them to relax and come to us for all the classic or luxury auto body work their vehicles need. Our classic auto body repair shop has been servicing the Auburn community since 1998, esrning a reputation for seamless custom auto body work.
At our classic auto body repair shop, we have the expertise, equipment and parts required to make vintage vehicles look like new. The technicians that our classic auto body repair shop put to work on Auburn vehicles are vigorously trained in fixing older vehicles.
Moreover, we ensure that the vehicles coming to our classic auto body shop are handled with:
Auburn
Custom
Auto
Body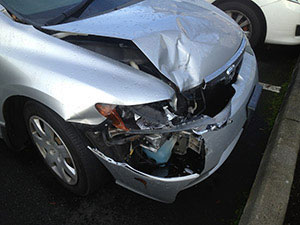 Our classic auto body repair shop does more than repair damaged vintage cars or bringing antique cars to life. We can also carry out custom auto body work on Auburn specialty vehicles to upgrade or personalize them.
Our family-owned and operated facility has highly skilled, I-Car trained and ASE certified technicians who can work on street rods, hot rods and motorcycles. Whatever the condition of the vehicle you bring to our classic auto body repair shop, we assure you that after our custom auto body work your Auburn vehicle will be a stunner that you are proud to own and show off.
The detailed custom auto body work makes your Auburn vehicle:
Look striking
Sound great
Be comfortable and reliable
Drive well
Auburn
Luxury
Auto
Body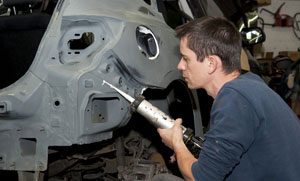 High-end cars cannot be taken to just any neighborhood facility for auto body repairs. We are the luxury auto body repair expert that Auburn residents can hand their vehicle over to and be sure that it gets the superior service it deserves.
We are committed to doing luxury auto body repair on Auburn vehicles of such quality that it:
Matches all factory specifications
Surpasses the highest industry standards
Not just satisfies, but delights the customer
No wonder we are the best place to come for luxury auto body repairs on Auburn high-end vehicles.
City Center Collision Services is the classic auto body repair shop Auburn residents can trust for high quality custom auto body and luxury auto body work. Call 253-948-4655.
Some of the classic cars and luxury cars we can service
Classic and Luxury Cars

Abarth

Acura

Allard

Allstate

Alpine

Alvis

American Motors

AC

Amphicar

Apollo

Arnolt Bristol

ASA

Aston Martin

ATS

Audi

Austin

Austin-Healey

Avanti

Beck

Bentley

Berkeley

Bertone

Bitter

Bizzarrini

BMW

Borgward

Bricklin

Bristol

Bugatti

Buick

Cadillac

Checker

Cheetah

Chevrolet

Chrysler

Chrysler Ghia

Cisitalia

Citroen

Clenet

Clipper

Connaught

Continental

Corbin

Cord

Crosley

Cunningham

Daimler

Datsun

Davis

Delage

Delahaye

Delorean

Denzel

DeSoto

DeTomaso

Deutsch-Bonnet

Devin

DKW

Dodge

Dual Ghia

Edsel

Edwards

Elva

Excalibur

Facel Vega

Ferrari

Fiat

Ford

Frazer

Frazer Nash

Ghia

Ginetta

Glas

Glassic

Glasspar

GMC

Goggomobil

Goliath

Gordon-Keeble

Griffith

Guanci

Healey

Heinkel

Henry J

Honda

HRG

Hudson

Imperial

Intermeccanica

Iso

Jaguar

Jensen

Jensen-Healey

Jowett

Kaiser

Kurtis Kraft

Laforza

Lagonda

Lamborghini

Lancia

Lea-Francis

Lincoln

Lotus

Marcos

Maserati

Matra

Mazda

McLaren

Mercedes-Benz

Mercury

Merkur

Messerschmitt

Metropolitan

MG

Mohs

Monteverdi

Moretti

Morgan

Morris

Muntz

Nash

Nash-Healey

Nissan

NSU

Oldsmobile

Opel

OSCA

OSI

OTAS

Packard

Panoz

Panther

Peerless

Pegaso

Peugeot

Pininfarina

Playboy

Plymouth

Pontiac

Porsche

Puma

Qvale

Rambler

Renault

Replicar

Riley

Rolls-Royce

Rover

Saab

Sabra

Saleen

Shelby

Siata

Singer

Skorpion

Studebaker

Stutz

Subaru

Sunbeam

Swallow

Talbo

Talbot-Lago

Tatra

Toyota

Triumph

Tucker

Turner

TVR

Vector

Volkswagen

Volvo

Warwick

Willys

Woodill