Car
Paint
Prep
is
Critical
in
Refinishing
Sumner
Vehicles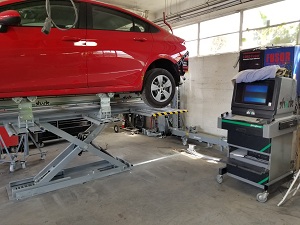 Prepping the paint surface is the most important task to do while painting vehicles. Unless correct prep work is done, the new car paint might lose its gloss and even start flaking off before long.
When going in for paint jobs, vehicle owners of Sumner, WA must choose a reputable auto paint shop that knows how critical surface prep is in auto body refinishing. City Center Collision Services is an auto paint shop that can be trusted for impeccable car paint services by Sumner residents.
We have been doing car paint jobs in Sumner since 1998. Our auto paint shop enjoys an impressive reputation and huge clientele, largely due to our thorough prep work in car paint jobs on Sumner vehicles.
From washing off the grime to sanding the old paint to sealing seams to applying primers, we do everything necessary to ensure that car paint on Sumner vehicles:
Adheres strongly
Has a lustrous finish
Lasts long
Why
Should
Sumner
Residents
Choose
Our
Auto
Paint
Shop?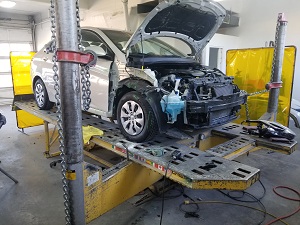 With highly-trained auto paint technicians, computerized paint technologies, premium Standox Stando-blu water born paint systems and more, our auto paint shop assures Sumner residents of seamless paint services.
At our auto paint shop, we know that a memorable service experience comes from more than an outstanding paint job. To ensure full satisfaction of customers, our auto paint shop also provides Sumner residents with:
Polite and personalized attention
Genuine advice to help them make informed decisions
Timely services; no runarounds
Affordable pricing
Are you in Sumner and looking for car paint experts? Visit City Center Collision Services. Call (253) 948-4655 for details.