Car
Paint
Prep
is
Critical
in
Refinishing
Lake
Tapps
Vehicles
Car paint prep is very important if you are looking to paint your Lake Tapps, WA vehicle. There are various steps involved in car paint prep. These include:
Washing and removing trim
Fixing scratches and rust
Spraying primer
Block sanding
Finishing the primer coat
City Center Collision Services understands that importance of proper car paint prep for Lake Tapps vehicles. We are committed to maintaining high workmanship standards in auto body refinishing.
Starting with accurate car paint prep and finishing with a protective clear coat, our goal is to ensure the highest quality car paint job on your Lake Tapps vehicle.
Why
Should
Lake
Tapps
Residents
Choose
Our
Auto
Paint
Shop?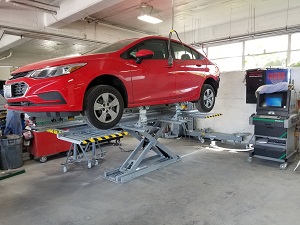 Bringing your car to an auto paint shop in the Lake Tapps area can be the easiest way to restore the beauty of your car. As a leading auto paint shop in the Lake Tapps area, we are confident that we can handle all of your auto painting needs- no matter how big or small they are.
If your car has chipped, cracked, or faded paint, bring it to our auto paint shop for a complete suite of painting services. We can make your car look like new again in no time at all. The technicians at our auto paint shop have the training and equipment to work with Lake Tapps cars of all makes and models.
More reasons to choose us include our:
Standox Stando-blu water born paint system
Contamination-free auto paint shop
For more information on our services for Lake Tapps vehicles, do not hesitate to call City Center Collision Services at 253-948-4655.