Olympia
Fleet
Auto
Body
Shop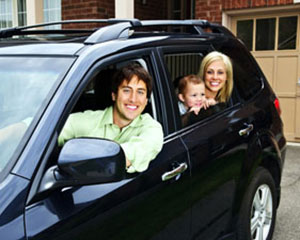 Many businesses in Olympia, WA depend on their fleet vehicles for smooth flow of their day-to-day operations. They need the support of a well-equipped fleet auto body shop to take care of their fleet vehicles when they have accidents that are a part of driving.
Since 1998, City Center Collision Services has been the fleet auto body shop that Olympia businesses have depended upon to keep their fleet vehicles on the road, with minimum downtime. Our full-service fleet auto body shop provides Olympia fleet vehicles with complete collision repair and refinishing services.
Broken-down fleet vehicles affect the bottom line of any business. Knowing this, our fleet auto body shop serves your Olympia company with fast turnaround times. We:
Get on your job promptly
Provide a free, honest estimate for the required fleet auto body repair
Expedite the collision repair process
Work diligently to do the job accurately, the first time
Olympia
Fleet
Auto
Body
Repair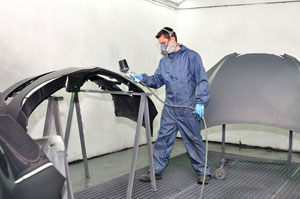 Our family-owned & operated fleet auto body shop can conduct seamless collision repair on all types of fleet vehicles, including cars, vans and trucks. We cater to fleets of all sizes and have the skills, experience and resources to carry out any big or small fleet auto body repair on Olympia vehicles.
Our thoroughly professional fleet auto body repair services for Olympia businesses are aimed at making their functioning easier. Businesses can be sure that all their fleet auto body repair needs in Olympia are covered in the best way possible, and they should trust our reputation for:
Craftsmanship
Speed
Economical
Customer-friendliness
Olympia
Collision
Repair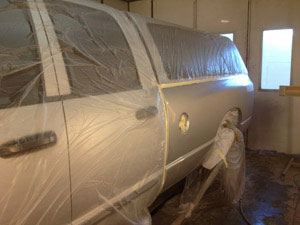 Your fleet cars, vans and trucks are your sources of livelihood. When you need collision repair in Olympia for these critically important vehicles, you must choose a fleet auto body shop that you can trust to get the fleet auto body repair done right.
We take pride in being recognized as one of the best choices for collision repair in Olympia. Our state-of-the-art fleet auto body shop has I-Car trained and ASE-certified technicians performing meticulous fleet auto body repair to get vehicles back to their factory specifications.
When you come to our facility, you can rest easy that collision repair on your Olympia fleet vehicle would be completed:
Without any oversight
At fair, affordable rates
Without any runarounds or hassles
When it comes to fleet auto body repair or collision repair, Olympia businesses should trust City Center Collision Services. Call (360) 972-3540.