Olympia
Commercial
Auto
Body
Shop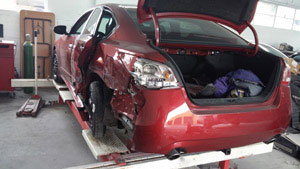 Efficiently running commercial vehicles are essential for any business to maintain a steady flow of revenue. Well-maintained commercial vehicles also help in enhancing the business image.
With commercial trucks, vans and buses being such critical business equipment, you need a good commercial auto body shop to keep them running at peak efficiency. In Olympia, WA, businesses can count on City Center Collision Services for the fine-quality auto body repair or collision repair services that their vehicles need and deserve.
We are a full-service commercial auto body shop servicing Olympia since 1998. We have ASE-certified technicians and advanced auto body repair tools at our commercial auto body shop for repairing Olympia commercial vehicles to:
Match factory specifications
Meet the best quality standards
Exceed customer expectations
We work with all insurance companies. Our commercial auto body shop even assists Olympia customers with the insurance claim process.
Olympia
Auto
Body
Repair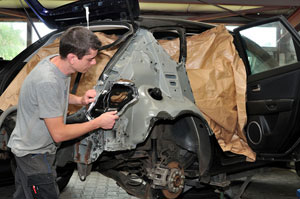 Successful businesses need their commercial vehicles to always be on the road. And, these businesses depend on our professional auto body repair to keep their Olympia commercial vehicles on the road.
We ensure a high degree of precision in every auto body repair conducted on Olympia commercial vehicles. At our commercial auto body shop, we work with the aim of helping commercial vehicles get back on the roads confidently with:
Excellent road worthiness
Minimum downtime
Complete safety
Whether you need heavy collision repair or minor auto body repair done on your Olympia business van or truck, our facility is the right place to come to.
Olympia
Collision
Repair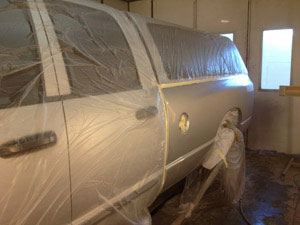 When you are looking for collision repair services in the Olympia area that offer you a wonderful, worry-free experience, come to our commercial auto body shop. The unmatched quality of our collision repair work comes from the unique combination of our commitment to quality and focus on customer satisfaction.
You may come to our commercial auto body shop as a stressed-out commercial vehicle owner, but we make sure you leave a happy customer. You are sure to be delighted with every aspect of our services for collision repair on your Olympia vehicle, including our:
Workmanship
Job completion speed
Pricing
Customer service
We are confident that after experiencing our auto body repair services once, you will choose only us whenever you need commercial collision repair in Olympia.
Call City Center Collision Services at (360) 972-3540 to know more about the collision repair and other auto body repair services it offers for commercial vehicles in Olympia.