Olympia
Collision
Repair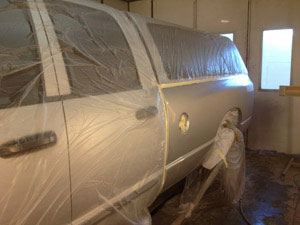 All the motorists in Olympia know that auto collisions happen; they are not planned! However, the repairs that these accidents necessitate must be properly planned jobs.
Whether you vehicle suffers minor collision damage or major wreckage, you should take it to proven pros for auto collision repair in the Olympia area. You should come to City Center Collision Services. Our auto collision repair shop has served Olympia since 1998 with commitment to quality and strong work ethics.
We have established ourselves as reliable experts at restoring collision-damaged vehicles of all types, makes and models. Coming to us for auto collision repair assures Olympia vehicle owners of all the satisfaction that comes from working with an auto body repair facility that is:
Family owned and operated
ASA member
Trusted by customers and respected by industry elite
Expertly-staffed
Fitted with top-of-line equipment
Olympia
Auto
Collision
Repair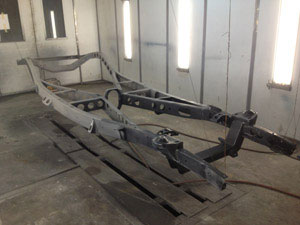 The technicians at our auto collision repair shop work on Olympia vehicles with a craftsman-like approach. They take pride in their work and are dedicated towards ensuring the highest levels of excellence in every aspect of the repair job.
Customers are the foremost priority for us. In every auto body repair job done at our auto collision repair shop for the Olympia community, we focus to minimizing the customers stress and maximizing their satisfaction. Our aim is to:
Perform seamless repairs on every vehicle
Make the repair process completely hassle-free for every vehicle owner
Get the vehicles and their owners back on the road in no time
For insured repairs, we help vehicle owners with the insurance claim process. We work with all insurance carriers.
Olympia
Collision
Repair
Shop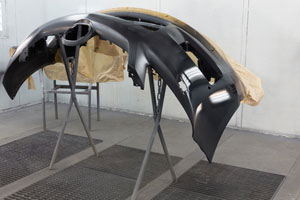 We strive to take the stress out of collision repairs for our customers. Having an auto collision can be traumatic. The last thing vehicle owners need is unprofessional, unscrupulous repair services increasing their miseries.
Our auto collision repair shop provides Olympia residents with sincere, high-quality services. From personalized attention to honest damage assessment to free estimates to fair pricing to quick repairs to friendly customer service, we offer everything our customers expect and deserve.
Moreover, we strive for complete customer satisfaction on all jobs done at our auto collision repair shop on Olympia vehicles. We are confident enough to stand behind all of repair work because we employ dependable technicians who are:
I-Car trained
ASE-certified
Extremely knowledgeable and experienced
When it comes to auto collision repairs, City Center Collision Services is the place Olympia residents should visit. Call (360) 972-3540.