Car
Paint
Prep
is
Critical
in
Refinishing
Olympia
Vehicles
If you want the paint job on your vehicle to have a factory finish again, go to an auto paint shop that gives top priority to paint prep. If you live in Olympia, WA, City Center Collision Services is the best place to get your vehicle re-painted.
Our family owned and operated facility has been meeting the car paint needs of Olympia residents since 1998, gaining a solid reputation and large client base in the process. We credit the success to our insistence on ensuring proper surface preparation on every auto paint job that we undertake.
Our goal is to provide impeccable car paint work on Olympia vehicles that look amazing and last for years.
We make sure that the technicians at our auto paint shop perform the car paint prep on Olympia vehicles:
Adopting the right techniques
Using top-quality primers
With suitable tools
With meticulous attention to detail
Why
Should
Olympia
Residents
Choose
Our
Auto
Paint
Shop?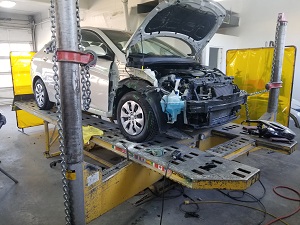 Facilities offering car paint services are not created equal. The services at one auto paint shop in Olympia can vary from the other in many ways, especially with regard to workmanship, pricing, and customer service.
We are the auto paint shop Olympia residents should choose for car painting services that are exceptional in every aspect. At our auto paint shop, customers get:
Services from Standox Stando-blu water born paint certified technicians
Jobs done with top-grade Standox Stando-blu water born paint systems and latest paint technologies
Make City Center Collision Services your first stop whenever you need an all-over paint job for your Olympia vehicle. Call 253-948-4655 to discuss your needs.