Car
Paint
Prep
is
Critical
in
Refinishing
Downtown
Tacoma
Vehicles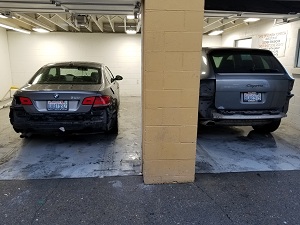 Without proper car paint prep, even the costliest paints cannot result in immaculate auto body refinishing. That is why we, at City Center Collision Services never cut corners on prep work while handling car paint jobs for vehicles from Downtown Tacoma, WA.
We have been offering car paint services to downtown Tacoma residents since 1998 and are proud to have become a well-reputed auto paint shop through our diligent and honest services.
Our auto paint shop employs ASE-certified technicians who fully appreciate the critical importance of right surface preparation for ensuring impeccable, factory-like car paint finish in Downtown Tacoma vehicles.
We are committed to ensuring that our car paint on Downtown Tacoma vehicles results in a smooth and glossy surface that stays good for years. So, we take care to:
Be thorough in auto paint prep work
Utilize proper tools and techniques for surface prep
Make use of high-grade primers and other materials
Why
Should
Downtown
Tacoma
Residents
Choose
Our
Auto
Paint
Shop?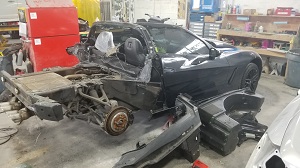 Our auto paint shop offers downtown Tacoma residents everything they could want in the facility they get their vehicles painted. At our state-of-the-art auto paint shop, downtown Tacoma vehicles can expect paint jobs that look, feel and last like the original factory paint.
To ensure nothing but the best finish in painting done at our auto paint shop on downtown Tacoma vehicles, we work with:
Standox Stando-blu water born paints
Computerized color-matching facilities
Spacious spray booths
Skilled and experienced paint technicians
We work hard to provide services at our auto paint shop that exceed Downtown Tacoma customers expectations.
Come to City Center Collision Services for your downtown Tacoma vehicle needs car paint. Call (253)948-4655.