Collision Repair Experts Restore Damaged DuPont Vehicles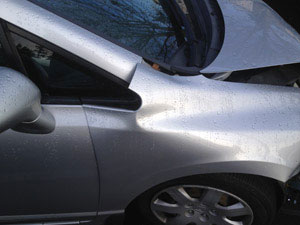 Needing auto collision repair is never fun. So, as a reputable collision repair shop, City Center Collision Services works diligently to ensure that the experience is as convenient, pleasant, and stress-free as possible for the residents of DuPont, WA.
Ever since our auto collision repair shop was established in 1998, we have remained steadfastly focused on restoring the damaged vehicles in DuPont to their pre-accident glory and getting them back on the DuPont roads as soon as possible.
For this, our technicians have adopted a streamlined collision repair process whereby our auto collision repair shop progresses through the following steps:
Offering free towing service
Assessing vehicle damage
Preparing auto collision repair estimates and communicating with insurance company
Performing the auto collision repair
Completing auto body painting and finishing
Delivering the restored vehicle


Auto Collision Repair Shop Serving the DuPont Community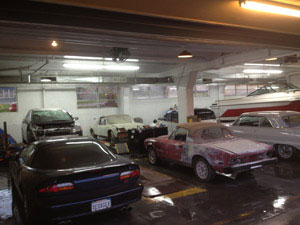 Every day that our auto collision repair shop has served the DuPont community, we have gone all out to conduct seamless auto collision repair that maximizes quality and minimizes customers' discomfort.
The staff, technicians, and management at our collision repair shop are always eager to do all that can be done to help our DuPont customers put their unfortunate experience behind them and move ahead.
Our auto collision repair shop is an ideal option for the residents of DuPont on the look-out for auto collision repair services that are:
Quick
Efficient
Reliable and lastingly effective
Fair-priced
Hassle-free


Our Collision Repair Shop Offers Relief to DuPont Residents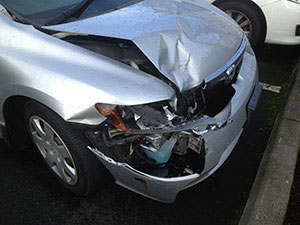 At our auto collision repair shop, we give top priority to high quality workmanship and materials. That is why we are fully confident of the auto collision repair services we provide to the residents of DuPont.
If our DuPont customers ever experience trouble due to the auto collision repair we've performed on their vehicle, they are welcome to bring their vehicle to our auto collision repair shop and have it fixed, with no questions asked.
We are committed to ensuring that the DuPont vehicles we work on are:
With I-Car trained and ASE certified technicians working with the most modern equipment, our collision repair shop serves DuPont with nothing but the best.
Ensure your family's and your safety by taking your collision-damaged vehicle to the leading auto collision repair shop, City Center Collision Services. Call us at 253-948-4655.