FULL
Collision
related
MECHANICAL
AUTO
REPAIR
AND
MAINTENANCE
PROGRAMS
Are you searching for auto repair shops that offer quality auto repair solutions by an expert auto mechanic that increase your vehicle's efficiency and longevity, and also suit your budget?
City Center Collision Services is the place for you! Our auto repair shop is equipped with the capabilities necessary to deliver complete mechanical auto repair and maintenance services.
The multitude of auto repair services our auto mechanic staff performs includes:
Brake repair
Alignment services
Exhaust repair
Engine overhauls
Check engine light repair
Each auto mechanic with us strives to deliver service that raises the bar for the other auto repair shops. Our auto mechanic staff does everything possible to ensure that the customer has no reason to worry about his/her repairs.
North
and
South
Tacoma
Auto
Repair
Shops ·
Emissions
Certified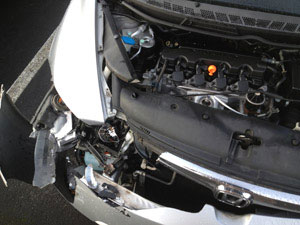 As a vehicle owner, you certainly have no lack of choices in auto repair shops to go to for occasional automotive repairs.
However, remember that all auto repair shops are not equal and offer a varying range of services.
Wouldn't you rather opt for auto repair shops that offer the entire spectrum of auto repair services under one roof and thus save you a lot of time and hassle?
We are proud to be one of the few such auto repair shops. From routine maintenance services to major mechanical repairs to the mandatory smog checking, our auto mechanic staff handles it all.
We are among the auto repair shops that are certified to handle smog check repairs. Our expert auto mechanic staff is well-versed in emission control systems of different vehicle makes/models and offers:
Emission testing
Schematic emission inspection
Emission control service & repair
Experienced
Auto
Mechanic ·
Platinum
I-Car
Certified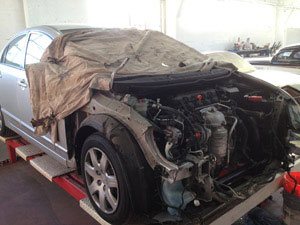 We have the distinction of being counted among the leading auto repair shops that offer the services of a specialized auto mechanic staff for comprehensive auto body as well as automotive repairs.
Our impressive reputation as one of the most professional and dependable auto repair shops in the region comes from our:
Platinum I -Car certified owner & auto mechanic
I-Car trained and ASE certified technicians
Skilled technicians with years of auto repair experience


Every auto mechanic working with us has been trained to maintain excellent standards in service quality. Hiring our auto mechanic staff means an assurance of superior, effective, safe, and durable auto repair services.
Why look at other auto repair shops when City Center Collision Services is here to meet your auto repair needs? Call our auto mechanic experts at 253-948-4655 for a free estimate.