Full
Mechanical
Auto
Repair
for
Olympia
Vehicles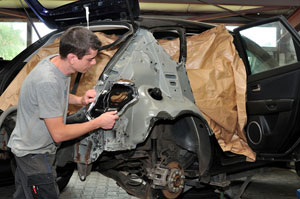 Your car is an important asset, and you need to keep it in good condition at all times. If you wish to be in touch with a professional auto mechanic that can be called in for general, as well as emergency repairs, we can help. We, at City Center Collision Services provide high quality auto repair services for Olympia, WA vehicles.
We are different from the other auto repair shops in Olympia that cater to a specific segment of repair. As expected from reliable auto repair shops in Olympia, we provide the following services:
Auto maintenance
Transmission repair
Tune ups
Major overhauls
Heating and air conditioning
Brake repair and services
Being a full service auto mechanic stop, we provide all services in Olympia under the same roof. This saves you from unnecessary trouble, hassles and costs of getting the services from different mechanics.
Not
All
Olympia
Auto
Repair
Shops
are
Emissions
Certified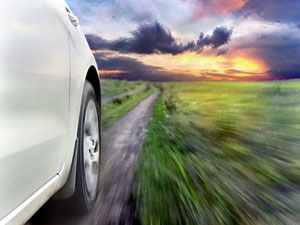 Keeping the criteria of green emissions, certain auto repair shops in Olympia are certified to carry out the necessary inspection and repairs. Here it is important to note that not all auto repair shops in Olympia have the certification to carry out these tests.
However, we are one of the few auto repair shops in Olympia that have this distinction. Therefore, when you call us for any repair or mechanical work, we also provide the following services:
Emission testing
Inspection for emission control and repairs
Certification that the vehicle is clean
Our job as an auto mechanic is incomplete if you are not satisfied. Therefore, we make every effort to provide customized services for your vehicle by ensuring the use of the best quality materials.
Why
Choose
Us
as
Your
Auto
Mechanic
in
Olympia?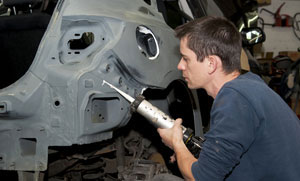 When it comes to choosing an auto mechanic in Olympia for the upkeep of your vehicle, you cannot rely on just anyone. Your chosen auto mechanic in Olympia must have the expertise and the skills to handle all automotive problems, irrespective of the make and model.
You can choose us as your auto mechanic in Olympia for the following reasons:
Certified
Comprehensive services
Reliable and committed
Skilled and trained
We know that costs are an important aspect when choosing a mechanic for your vehicle. We assure that our services are not only top-class, but affordable as well.
If you require general or emergency repair services for your vehicle and you seek the assistance of a reliable auto mechanic that caters to Olympia, call us at 253-948-4655.