Full
Mechanical
Auto
Repair
for
JBLM
Vehicles
When your car faces with dangerous collision, there are a lot of consequences that you need to take care of. City Center Collision Services will help you to restore the functionality of your vehicle. Our auto mechanic at auto repair shops will help you to get back on road safely.
Our auto mechanic professionals are experts at auto repair shops. We provide with auto repair JBLM and high-quality services to clients from the year 1998.
Auto repairs JBLM has auto mechanic and technicians who work effectively to provide good quality services. We will turn your vehicle to a brand new one. We are mainly involved in making auto repair JBLM that ensure convenient and stress-free solution. We ensure progress in auto repair from auto repair shops through the following steps:
Our mechanic offers free towering services
Assessment of the damages of your vehicle and act likewise
Our auto mechanic will repair estimates for auto repair JBLM
Our auto mechanic ensures luxury auto repair JBLM
After the completion of our process, our auto repair JBLM will deliver your vehicle to you within the due time.
Not
all
JBLM
Auto
repair
Shops
are
Emissions
Certified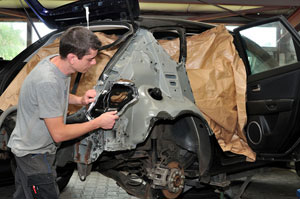 For custom auto repairs and replacements, you can refer to our auto mechanic at auto repair shops JBLM. If you have a classy and luxurious car, you can take help from our auto repair shops. The residents of JBLM can restore their cars. Our mechanic in custom auto repair JBLM are:
I-CAR certified auto repair JBLM by our professional auto mechanic
We use good quality components from auto repair shops JBLM
You can also get free estimates regarding the repair of your vehicles
Ensure complete customer satisfaction
Why
choose
us
as
your
Auto
Mechanic
in
JBLM?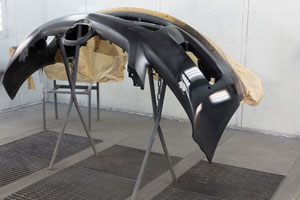 We will provide you with excellent auto repair JBLM from our auto repair shops. Our auto mechanic will help you get luxury auto repairs. We will stand behind on auto body repairs done for JBLM residents. Our car repair services will provide you:
Efficient repair service at auto repair shops JBLM
Reliable services for auto body part repairs at auto repair shops
Ensure safety for custom vehicle repairs from our auto repair shops JBLM
Quick delivery of your car after repairs at auto repair shops
Hassle-free repair services by our auto mechanic
When you are looking for certified auto mechanics for emission repairs, you can trust us with auto repair JBLM services. Our auto mechanic will look after your custom car repairs when your car faces with any collision. Contact City Center Collision Repair Services at 253-948-4655!