Auto
Detailing
for
All
Makes
and
Models
of
Vehicles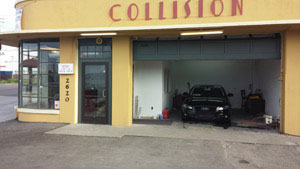 Nothing enhances your driving pleasure quite like swanky clean vehicle interiors. At City Center Collision Services, we offer interior auto detailing services to help people enjoy moving about in dandy and impressive vehicles.
Daily driven cars or luxury vehicles, our interior auto detailing technicians have worked on them all. The seasoned car interior cleaning professionals at our auto shop can carry out thorough interior auto detailing for all makes and models of:
Our interior auto detailing experts overlook nothing and reach every nook and corner of your vehicle with our car interior cleaning services. Their car interior cleaning services leave no stone unturned to ensure that you are handed back a clean, beautiful, and pleasant-smelling vehicle.
We are not surprised to find our interior auto detailing services ending with the customers failing in love with their vehicles all over again!
Interior
Auto
Detailing
Packages ·
Mini
or
Full
Interior
Detailing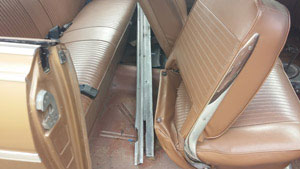 Enjoy your ride and impress your co-passengers with neat and hygienic vehicle interiors. The interior auto detailing packages we offer are sure to please! We have mini and full car interior cleaning packages to suit different needs and budgets.
The mini interior auto detailing package includes:
Interior wipe down
Vacuum
Spot clean carpets/seats
Odor elimination
Interior glass cleaning


Some services of the more comprehensive full interior auto detailing package are:
Vacuum and fabric guard
Freshener/odor elimination
Trunk/spare area cleaning
Carpet/upholstery shampoo
Stain removal/seat cleaning
Interior glass cleaning
Why
Choose
Us
for
Car
Interior
Cleaning?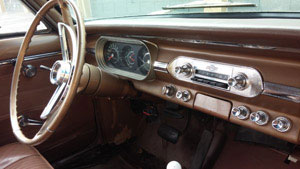 Car interior cleaning is not something to be hurried through. Though we work fast to restore the vehicles' use to their owners as soon as possible, we see to it that the car interior cleaning is completed properly.
Every vehicle is thoroughly cleaned, dried, and de-odorized before it is delivered.
Some of the other reasons that make us the preferred choice for car interior cleaning services are:
Car interior cleaning with effective and safe auto detailing chemicals
All big and small interior auto detailing jobs handled with extreme professionalism
Fair-priced interior auto detailing, affordable by all
Careful car interior cleaning, done with full respect for customers' investment
Sincere efforts from car interior cleaning experts to deliver seamless and spotless finish
Courteous car interior cleaning services sure to result in high customer satisfaction


Don't wait to bring your vehicle in to City Center Collision Services for interior auto detailing services. Call us at 253-948-4655 today!