Auto
Body
Shop
for
Minor
or
Major
Collision
Repairs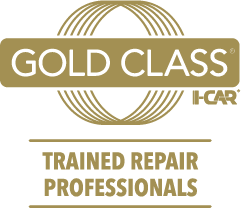 An auto collision is a traumatic situation. You need an auto body shop where getting the vehicle repaired does not add to your misery.

Come over to City Center Collision Services. From heavy collision to a fender bender, our auto body shop is here to make the unfortunate experience as stress-free as possible for you.
The expert workmanship of this car body shop puts your vehicle back on the road in no time.
At our auto body shop, we:
Handle all collision repair, from mechanical to aesthetic

Repair all types of auto body damages

OEM certified - GM, Honda, Ford, Porsche, Lexus

Standox paint certified techs

Platinum I-Car techs

ASA member

Speciality repair work

Relationships with your insurance company

Top of the line equipment and factory verified welders and materials

Factory certified paint material and manufacturer certified training

Aluminum Repair certified

ICAR Gold class shop provides continuing training
If your vehicle is unfit for driving, our auto body shop can help with 24-hour tow service within our service area.
Auto
Body
Repairs,
Auto
Repair
and
Auto
Body
Painting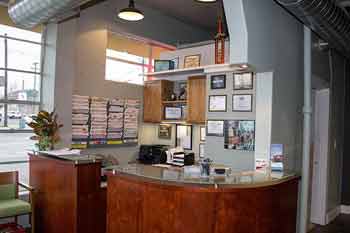 At our auto body shop, we understand that your vehicle is a valued investment. Therefore, we work hard and repair it with special attention that goes beyond your expectations.
You can be sure of quality services for your vehicle in every section of our collision center, including the:
Auto body shop with trained techs

Mechanical repair shop with quality parts

Certified auto paint shop
Down draft both with a factory core system of 1 million BTU PPH computerized mixing system and OEM color matching.
With a top of the line spray booth with PPG paint system, 3D measuring machine, frame rack machine, specialized automotive repair tools,and extremely capable mechanics, our car body shop has all the resources for restoring your vehicle to its pre-accident beauty and efficiency.
Why
Choose
City
Center
Collision
as
Your
Car
Body
Shop?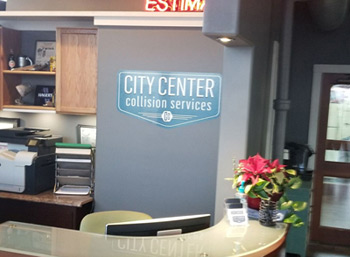 At our auto body shop, we are focused on complete customer satisfaction on all repairs. Our car body shop undertakes to take care of every customer - always, no questions asked.
The commitment to you reflects our complete confidence in the capabilities of the skilled technicians working at our car body shop.
It should also convince you that our auto body shop is the perfect place to bring your vehicle after an accident.
Some other reasons that make our car body shop a good choice for all minor or major auto body repairs are:
I-CAR platinum certified auto body shop owner/technician

Use highest quality components and materials

Car body shop offering free estimates

High priority to quality customer care and ensuring full customer satisfaction

Shuttle to and from

A much more personal experience
When it comes to a car body shop for collision repairs, never settle for second-best. After all, the safety of your loved ones is on the line!
City Center Collision Services is the car body shop to trust for the quality repairs your vehicle deserves. Call our auto body shop at 253-948-4655.