Car Detailing Packages for Exterior Cleaning of Cars, Trucks & SUV's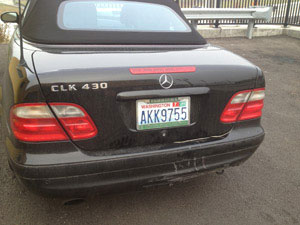 If you are looking for exterior car detailing services that show your car, truck, or SUV at its best, the car detailing packages offered by City Center Collision Services are just the thing for you.
Depending on your budget and the time you can spare, choose between our mini and full exterior car detailing packages.
Apart from these packages, our auto shop also offers some additional car detailing services, such as:
Dent/paintless dent repair
Headlight restoration
Scratch and chip repair
Paint renewal with Clay bar wax


No matter how damaged or lackluster your vehicle's finish is, you can count on our exterior car detailing services to give it new life by bringing back its new-like sheen.
Exterior Car Detailing Options · Mini or Full Exterior Detail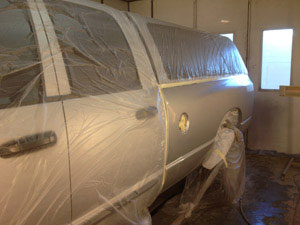 Detailing needs vary for different vehicle owners. Knowing this, we offer mini and full exterior detailing options to suit the needs of all our customers and their vehicles.
The car detailing services available in our mini exterior car detailing package include:
Hand wash, wax, dry
Clean exterior glass
Wipe down door jambs
Wash/dress tires


Meanwhile, the full exterior car detailing package includes the following car detailing services:
Hand wash and dry
Buff and hand wax
Engine degrease/wash
Wheel well wash and dressing
Exterior glass cleaned and Rain X
Jambs cleaned


Whichever exterior car detailing package you choose, you can be sure of receiving full value for your money and time.
Why Choose Us for Car Detailing Services?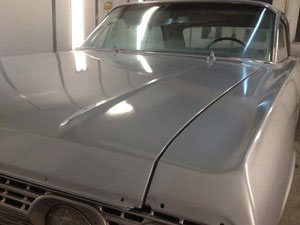 Your vehicle is your cherished possession and our detailing technicians will always treat it as such.
Our exterior car detailing services are delivered very carefully and aim at perfection.
Our services are designed to get your vehicle squeaky clean and glowing, making you proud to drive it.
The reasons why people enjoy getting our exterior car detailing services for their beloved vehicles include:
Exterior car detailing services done with unmatched thoroughness
State-of-the-art exterior car detailing equipment
Use high quality, safe materials in all exterior car detailing services
Offer exterior car detailing services for all makes & models of vehicles
Extremely sincere and diligent professionals to deliver exterior car detailing services
Very competitively priced exterior car detailing packages


Come to City Center Collision Services for an unforgettable exterior car detailing experience for you and your vehicle. Call 253-948-4655 to learn more about our car detailing services.